A fun twist on appetizers that will suit everyone's taste. A tartine bar is the perfect party shortcut.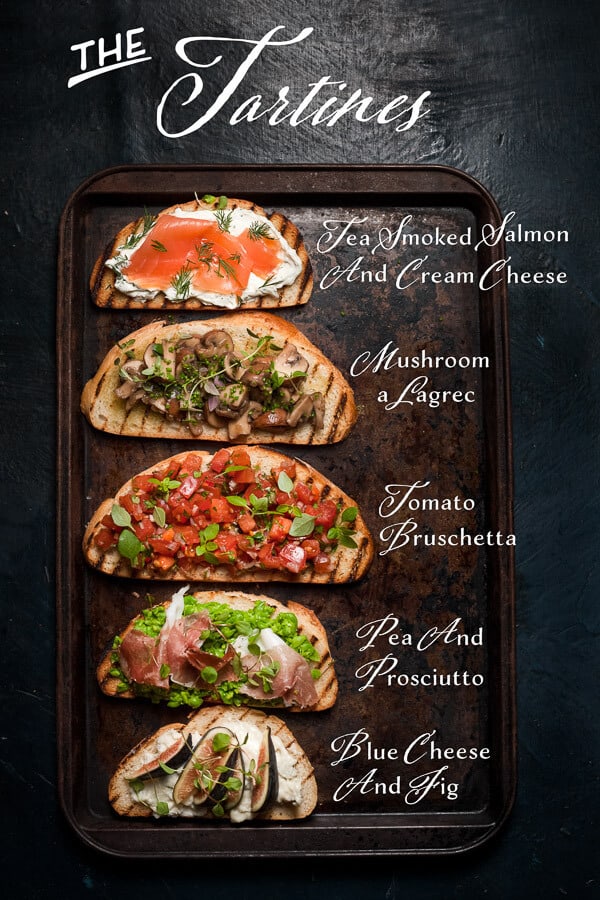 Tartine(s) = Jazzy Things on toast! And Tartine Bar = Party on A Monday!!! Because who doesn't need some jazzy stuff in their lives on a cloudy Monday in the middle of March? That Monday thing just kinda sneaks up, don't you find? Don't get me wrong Monday, I love you.It's just that you leave me feeling a bit like I need to catch my breath. You're just so fast. But, I'm trying to keep up. So in the crazy world of fast Mondays you need to cook something fast. Enter the Tartine. Helloooooo fast and easy, jazzy Monday dinner.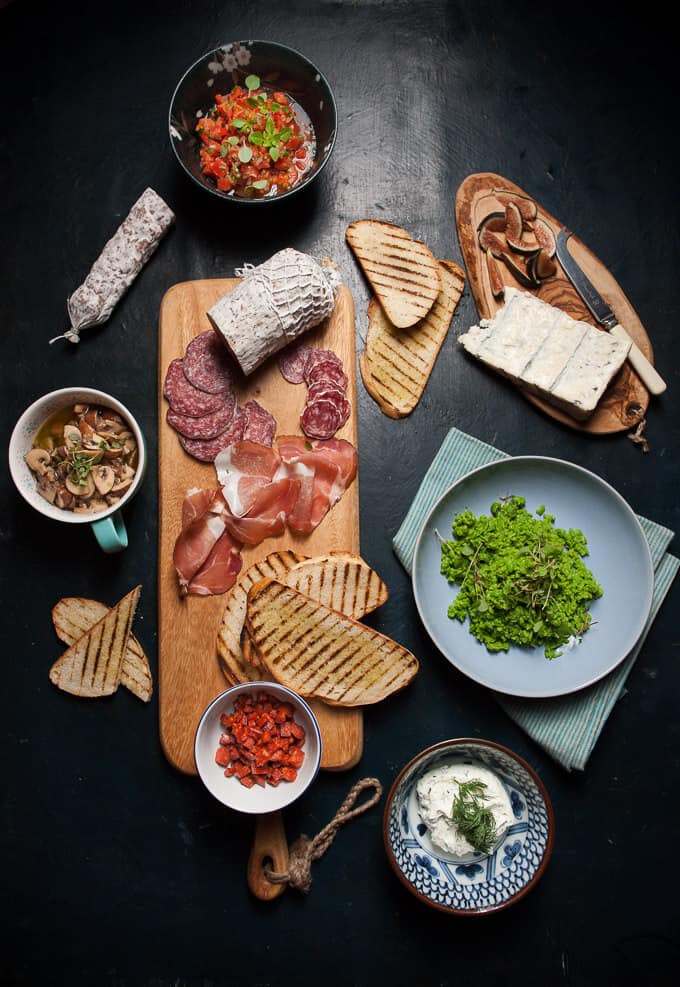 And what is more fun than a Tartine Bar with choose your own toppings?Nothing.There is nothing more fun than a Tartine Bar with choose your own toppings. And healthy, 'cause we wanna start the week off right, ya know? Loaded with fresh, zingy flavours. Earthy flavours, strong and robust flavours. There's something for everyone. And there is nothing on this Tartine Bar that will take you more than 15 minutes to prepare. Seriously. 'Cause Monday is one fast son of a gun! All together the five toppings took me about 45 minutes.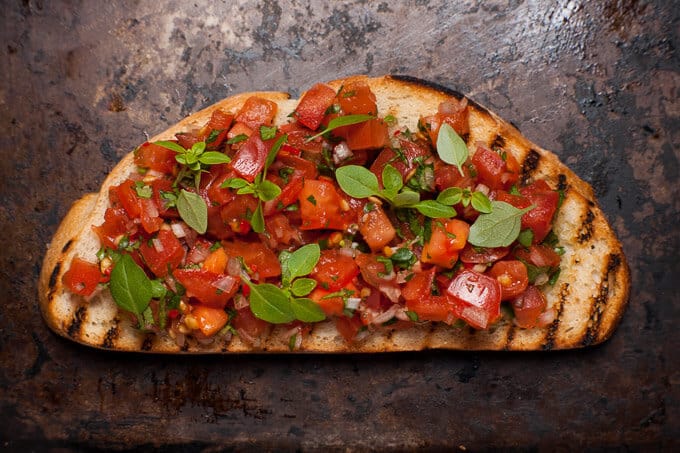 All of these recipes are things that I have been making for years. The tomato bruschetta is one of my happy places. It'll be yours too. Trust me. It's hard to pick one favourite. They all taste like spring and right now that makes them all my favourite. They are so great to make and keep in the fridge for when you want to have a "living room picnic". When don't you want to have a "living room picnic"? But that is besides the point. We have these all the time. They are our way of making another excuse to not eat at the dining room table. AKA my office. Gotta admit I hate clearing my "office" to eat dinner and would rather have dinner sitting on the sofa. And to date I have found the Tartine Bar the number one way to do that.
So if you are running to catch up with Monday I get it! I am too! But, this Tartine Bar makes Monday wanna slow down and have a bite to eat.
Tartine Bar
A tartine bar is a fun way to throw a casual party or to turn dinner into a simple casual affair. You can make some elements and buy others for ease.
Print
Pin
Rate
Ingredients
Ingredients
Hand Cut Salsa

2 to

matoes medium

1

banana shallot

1

red chilli

1

bunch coriander

juice of 1 lime

salt and pepper

Mushrooms a la Grec

500

g

chestnut mushrooms

1

banana shallot

300

ml

olive oil

5

g

fresh thyme leaves

Pea Spread

400

g

fresh peas

10

g

butter

6

leaves

mint chopped

6

strips prosciutto

Smoked Salmon Cream Cheese

250

g

cream cheese

5

g

chopped chives

5

g

chopped dill

juice of 1 lemon

cracked pepper & sea salt

6

pieces

of tea smoke salmon

Blue Cheese & Fig

200

g

Gorgonzola cheese

4

fresh figs
Instructions
For the Salsa.
Dice the tomatoes, shallots, and red chilli and combine in a medium bowl. Season with salt. Add the lime

juice and coriander (cilantro) and stir to combine.
For the Mushrooms a la Grec.
Gently warm the olive oil in a medium pan. Sweat the shallots in the oil for a minute or two. Add the

quartered mushrooms and stir so all the mushrooms are coated in oil. Add the thyme leaves. Season with

salt and pepper and leave on a low heat for about 10 minutes. Until the mushrooms are warm and tender.

Let stand in the oil until ready to serve.
For the Pea Spread.
Cook the peas in boiling well seasoned water unit they are just tender. Drain off the water. Add the butter

and mash the peas with the back of a fork or a potato masher. Season with salt and pepper and add the

mint leaves. Cool the pea spread quickly over ice so it keeps it's vibrant green colour. Top the pea tartines

with the prosciutto.
For the Smoked Salmon.
Whip the cream cheese until light and fluffy. season with salt and pepper. Add the lemon juice. Add the

chopped dill and chives. Top these with tea smoked salmon.
For the Blue Cheese and Fig.
Spread the Blue Cheese over a grilled toast and top with the quartered figs.
Nutrition
Calories:
513
kcal
|
Carbohydrates:
14
g
|
Protein:
10
g
|
Fat:
47
g
|
Saturated Fat:
13
g
|
Cholesterol:
47
mg
|
Sodium:
410
mg
|
Potassium:
498
mg
|
Fiber:
3
g
|
Sugar:
7
g
|
Vitamin A:
990
IU
|
Vitamin C:
24.8
mg
|
Calcium:
159
mg
|
Iron:
1.4
mg