Hi, I'm Debs. Welcome to Salted Mint, a comfort food blog that features easy-to-prepare recipes with bold flavors created by me- a Cordon Bleu chef. My goal is to help you create delicious meals that are both satisfying and stress-free.
Here you'll find simple and satisfying seasonal recipes (mostly dinners and baking) that are comforting as well as bold and unique. Whether it's these easy ricotta-stuffed pasta shells or these incredible meatballs in tomato sauce, my goal is to help you make inspiring meals that your family will love.
I realized that most of us struggle to create exciting home-cooked meals that don't cost a fortune. That's why I decided to create a blog that features comforting and familiar recipes with a bold twist. All the recipes on Salted Mint are made with affordable ingredients that are easily accessible.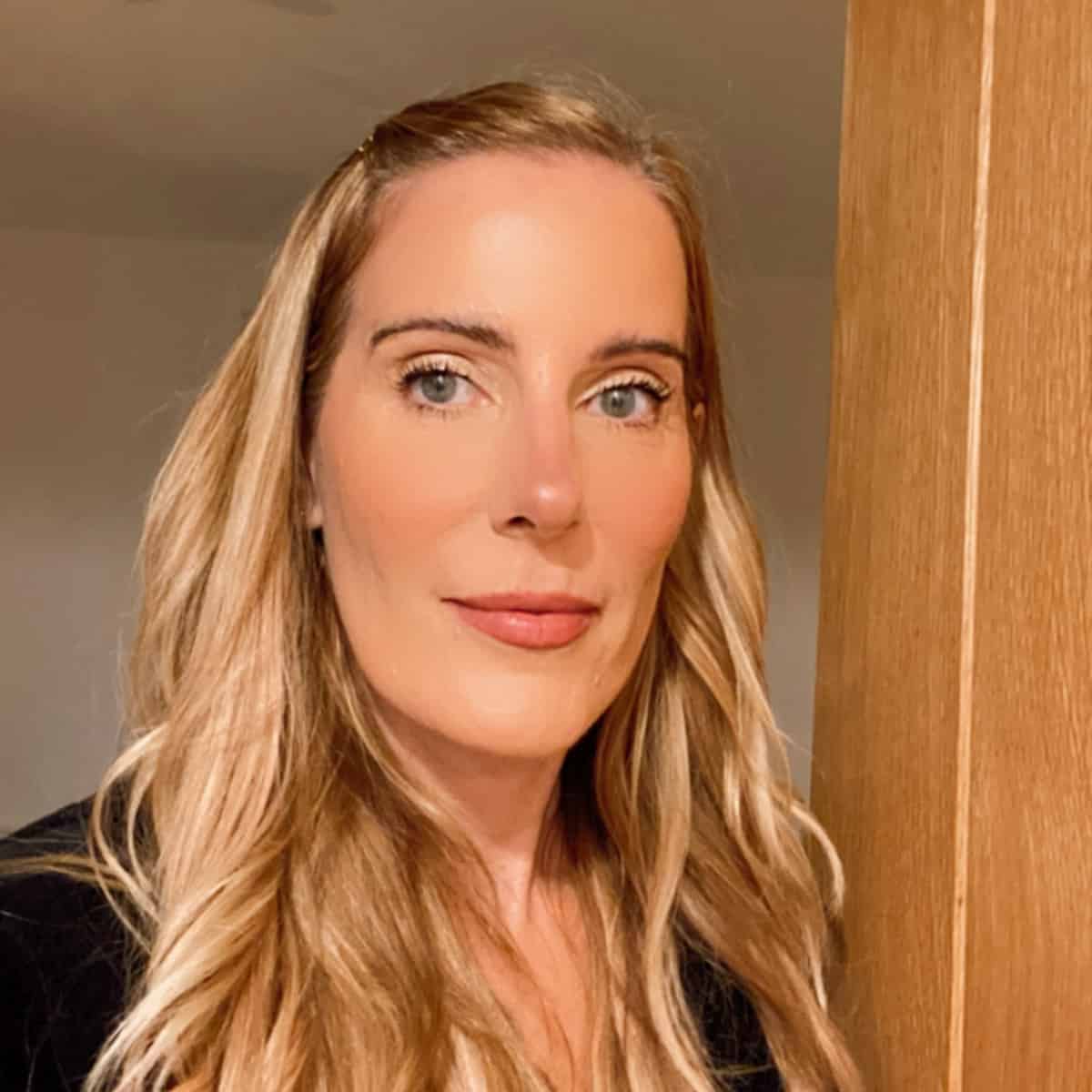 What I'm going to share with you
Sharing cooking techniques and information is as important as the recipe. All of the recipes on this website have been developed and tested by me until I know they will be fool-proof for you to replicate perfectly in your own kitchens every time.
From novice cooks to experienced home cooks, you will find recipes that you can confidently rely on along with step-by-step photos and tips and tricks to help you get perfect results every time. Like this incredible homemade pizza dough, or this healthy creamy mushroom pasta. And never one to skip dessert you'll find plenty of simple baking like these brownies, or this lemon drizzle cake.
Cooking philosophy
I believe that cooking should be enjoyable, not stressful. That's why all of our recipes are designed with simplicity and ease in mind, so you can spend less time in the kitchen and more time enjoying your delicious creations.
My recipes are perfect for anyone who loves bold, comforting flavors and wants to create meals that are easy to prepare. Whether you're cooking for one or feeding a family, you'll find recipes that will suit your needs.
In addition to sharing easy-to-prepare recipes, we also provide tips and tricks for making the most of your ingredients and getting the most flavor out of your dishes. Like how to roast garlic perfectly or different salts and how to use them. We believe that with a little creativity and know-how, anyone can create delicious comfort food meals that will satisfy even the pickiest eaters.
My professional career
I created Salted Mint in 2017 because I wanted to create comfort food with a bold twist. After years of working in restaurants, I realized that many people crave the flavors and comfort of home-cooked meals, but don't have the time or energy to spend hours in the kitchen. That's why I decided to create a blog that features easy-to-prepare recipes with bold, comforting flavors.
I'm a Cordon Bleu-trained chef with 10 years of experience in some of the best Michelin-star kitchens in the UK like the Hand and Flowers.
Since leaving restaurant kitchens I've taught baking and cooking classes at the Vegetarian Society, and I've been a home economist at Taste of London. I've also done food styling for BBC Good Food Magazine and a charity cookbook called "From Beder's Kitchen".
I regularly contribute my cooking expertise to websites like Buzz Feed, Brit & Co., and Greatist. In addition to bold comfort food recipes, I also run another popular recipe website called Savvy Bites, full of inspiring budget recipes.
I'm passionate about creating high-quality food that doesn't break the bank.
Thank you for visiting Salted Mint! We hope you enjoy our recipes and find our blog helpful in your culinary journey.
Salted Mint has been featured on